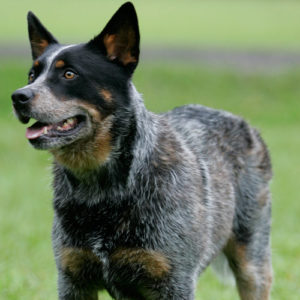 When you need to have your dog watched, boarding and dog daycare services are two of the best options. Both of these options involve dropping off your dog for a certain period of time and having someone else take care of them; however, they are not the same service. Both have similarities in watching your dog, taking them out, and feeding them, but they have major differences that separate the two apart at The Doghouse! Keep reading to learn the difference between Dog Daycare and Dog Boarding.
Dog Daycare
Dog daycare is normally for people who work all day and can't take the dogs out for walks as often as they need. Dogs can become bored and lonely being home all day while their owners are at work or running errands. When dogs become bored, they may exhibit disobedient behavior such as excessive barking and chewing. Bringing dogs to daycare allows your dog to interact with other dogs and prevent them from becoming bored.
Dog daycare isn't just for people who work all day. It can be beneficial for people who work part-time or have busy schedules that do not allow them to be home for long periods of time. With a generally busy lifestyle, providing your dog with attention and exercise can be tough. Not to mention, some dogs enjoy socializing. You don't even have to leave your dog all day; just a few hours can help stimulate their minds while getting plenty of exercise in just a few hours!
Dog Boarding
Dog boarding services are for people who need to leave their dogs overnight or for a few days. Overnight stay is the distinction between dog daycare and dog boarding. Boarding is an option if you are away on a business trip or going on a vacation and you have no one to watch your dog. It's not always possible to travel with your dog, so a boarding service is a good option to have your dog taken care of.
If your dog is on medication, the dog care professionals at The DogHouse will ensure they receive their medication properly. You can also bring your dog's bed and toys to make them feel more comfortable. Doggy boarding services make it possible to keep your dog safe and happy while you are away.
Dog Boarding or Dog Daycare
If you are unsure which dog care service works best for you; it's important to recognize what you and your dog need. Also, understanding your schedule will help make the decision easier. If you need your dog watched for a few hours during the day, then dog daycare is the best option. Dogs that need to be watched for an overnight stay or longer may require a dog boarding service. If you have any questions or concerns, feel free to send us an email or give us a call.  Our experts will provide the best recommendation for your dog & more!
For dog-owners in the Tampa Bay area that need a dog daycare or boarding services, look no further than The DogHouse. The DogHouse is a family-owned professional dog care and training facility centrally located in Pinellas Park, FL, serving the St. Petersburg and Tampa Bay areas since 2005. If you want to contact us and ask any questions about our dog boarding and daycare services, fill out our contact form here today!