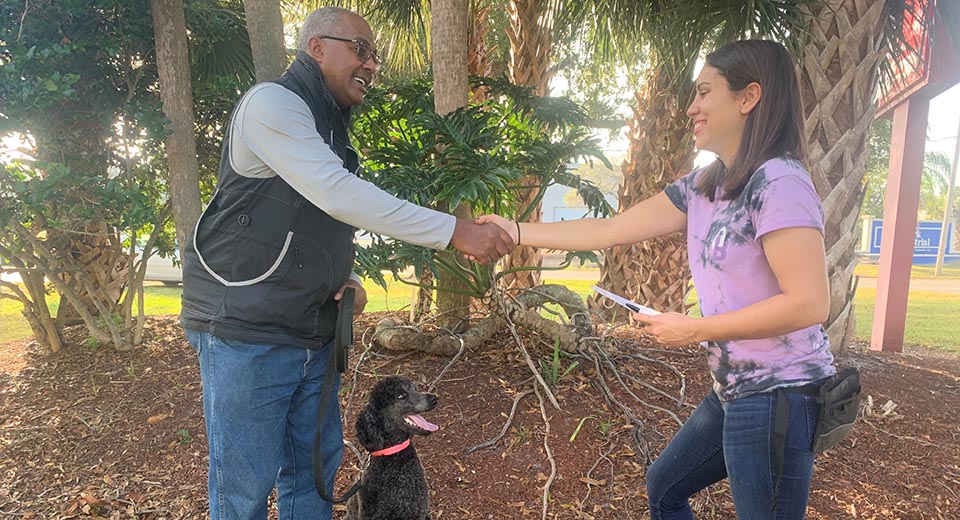 AKC Canine Good Citizen (CGC)
Many of our former Full Service Graduates are so pleased with their dogs success through the program that they want to keep training. We encourage them to take the AKC Canine Good Citizen Test and obtain this title. This is a great way for your dog to be a model citizen and encourage the community to train their pets. This helps to create a safer, happier environment for both dogs and people in the surrounding Tampa Bay area.
The AKC developed this test as "a two part course that is designed to help your dog and you be the best team you can be together." This test supports responsible dog ownership, basic training, and overall good manners for dogs. It is also a good first step towards many other dog related sports.
The Public Access Certification was designed to ensure that potential service dogs are "stable, well-behaved, and unobtrusive to the public; that you have control over the dog and that, as a team, you do not pose a public hazard." We support in guiding our previously trained Full Service Graduates to obtain this certification if they are considering continuing their dog's education as a Service Animal, Therapy Dog, or Emotional Assistance Dog.